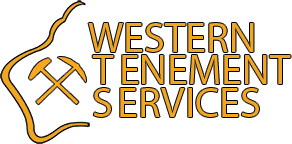 Our Services
Western Tenement Services was established in the 1970's. Our long standing history has assisted numerous companies...

Our services offers advice and assistance on all aspects of the Mining Act and related statutes pertaining to Mining Title Issues, the service include but not limited to are as follows:
Preparation and lodgement of all documentation pertaining to title (other than legal drafting, e.g agreements) including attendance and lodgement at Department of Mines, Industry Regulation & Safety, Wardens Court(in respect to objections lodged against Miscellaneous Licence Applications), Office of State Revenue and Department of Lands
Mining Tenement application and liason through to grant (including Native Title)
National Native Title Tribunal processes and liaison with a developed network to assist in heritage, land access, and registration issues including NNTT representation on behalf of clients where Native Title Objections are lodged against tenement applications.
The preparation and lodgement of Programme of Work (POW-P & POW-E) applications.
Processing and checking validity thereof, including on-forwarding for payment for tenement Shire Rates as issued by the various Local Councils in the State.
The team at Western Tenement services is always up to date with the latest online systems, changes to legislation and departmental processes. Our knowledge and expertise will ensure you will always receive 100% service.
Western Tenement Services is a proud member of the Australian Mining and Exploration Companies Inc (AMEC)